The tetralog group
Methods & Creedo
We work effectively,
as well as efficiently
We deliver to our clients what was arranged, at a minimum. Hereby, we especially pay attention to the sensible handling of any type of resources in which unnecessary and redundant procedures are avoided.
We create knowledge,
and use science
For us, technical correctness has a high priority. We ourselves research for the best solution but also orientate ourselves according to existing knowledge. This aspiration guaranties valuable and lasting results.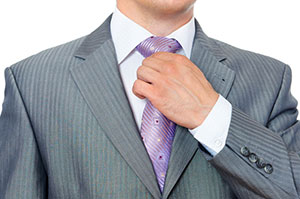 We demand and promote
reputable investment consulting
When it comes to investment issues, everybody should be counselled objectively and extensively. We work on this vision – and get there a little closer every day. This is why we provide our clients with the best possible tools.
Milestones
2014 – Portfolio Impact
First risk/return-based web app for investors.
2011 – Portfolio-Reallocation
Securities portfolio allocation processes in model strategies.
2009 – Composition Indicators
Quality analysis as at-a-glance indicators of portfolio structures.
2009 – FAME FX
Enhancement of quantitative performance expectations by monetary parameters.
2008 – X.Finance
Support and operation of publicly accessible financial portals.
2007 – Portfolio stress test
Large media campaign: free scenario analysis for securities portfolios.
2006 – Co-foundation of IVA
Co-foundation of the Institut für Vermögensaufbau (IVA) AG.
2003 – VaR
Introduction of value-at-risk analyses in advising private clients.
2002 – Depotcheck n-tv
Beginning of an annual media campaign for free depot checks, with over 145k participants.
2002 – invest solutions
Foundation of invest solutions GmbH to represent standardised tetralog solutions.
2001 – Portfolio Optimization
First portfolio optimiser according to Markowitz on the basis of single positions.
1998 – Advisory Software
First software-assisted solution for advising private investors.
1997 – Risk profiling
Method for determining risk types as a basis for a scientifically proven investor profiling.
1993 – Tetralog
Foundation of tetralog systems AG.